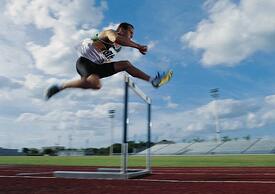 People come to an executive resume writer for a number of reasons. One or more of the following may sound familiar to you.
"My resume is attracting lower level jobs that are too hands-on technical"
"My resume doesn't communicate my true value"
"My resume doesn't communicate anything beyond my technology skills, like my business skills"
"I'm not sure what job titles I should apply to out there - my company uses titles no one else is using"
"I'm not sure what my objective should be and what jobs I can get"
"I got off track in a niche area of IT and don't know how to get back into what I want to be doing"
"I'm not being paid what I think others are for what I do"
"I've done everything there is to do here, and I feel as though my career is getting stalled – I need more challenge"
"I want to be making more money, and I'm not sure how to go about getting a higher salary"
"I'm more of a generalist, so how do I go about getting a job where my skills are valued?"
"I have a lot of skills and experience, but all the tech jobs, even the executive ones, want specific technology experience that I often don't have"
"I want to change industries, but employers want you to have had experience in their industry; how do I break into a new sector?"
"I don't have the exact tech skills and experience with certain environments employers are looking for, but I know I can do the job – how do I convince them?"
"I'm too senior for a lot of the tech jobs but too junior for the ones I know I can do and want to target; what do I do?"
"My resume and LinkedIn profile are attracting the wrong kind of jobs"
If you can relate to any of these issues (there is some overlap), you are not alone. There are ways to overcome hurdles like these with a skillfully written (and strictly honest) resume and LinkedIn profile and some career and interview coaching. Don't be hesitant to reach out for help to someone in the careers community. It can make the difference between getting a great job and just settling. Good luck!