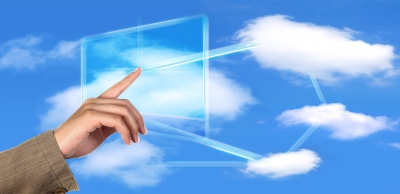 Photo by scottchan: Cloud Computing Technology Concept
Matt Ferguson, the CEO of CareerBuilder.com, the largest online job board, has a uniquely broad view of the labor market. And what he sees is that, despite high unemployment, there is a major labor SHORTAGE in some niche fields, including technology, engineering, and health care.
In his article in the Harvard Business Review, "How American Business Can Navigate the Skills Gap," Matt suggests several strategies for addressing what he views as a critical skills gap that, if not addressed by business and government, could cause "a long range structural problem."
One of those strategies is retraining. For example, if you are an IT professional and can't find work, consider retraining in one of the IT niches that are in demand right now. Cloud developers is one such area.
ComputerWorld lists 11 skills that are hot right now. They include:
Programming and application development (Java, for instance)
Project management
Help desk / technical support
Networking (& virtualization)
Security
Data center
Web 2.0
Telecommunications
Business intelligence
Collaboration architecture
Business acument and communication
Read this list carefully, though, and do your own market research to be sure that the skill you would retrain for is hot in your area - and what specific aspect of the general skill is in demand.
If you've watched the TOP HOT SKILLS lists over the last decade, you'll have noticed that they are a moving target. What do you do if you retrain for the skill that is hot now and in three years is not? Keep your eye on emerging trends, extend your capabilities while on the job into the newer skill areas, and know that you will continually be learning and building throughout your career. To remain relevant, know and follow the trends!