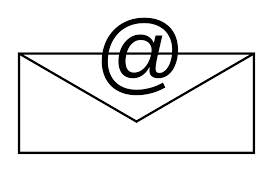 Job seekers send emails to hiring authorities and recruiters for a number of reasons:
To ask for a job interview
To ask for an informational interview
To ask for a meeting
To send a thank-you email after an interview
To inquire about the status of an application
To follow up on a letter they mailed
In each case, they want their email to be opened! A catchy and/or appealing subject line can make a difference. But so can the day of the week and the time of day. Marketers are very attentive to statistics about open and click through rates at different times of the week. I came across some data pertaining to email marketing that can shed some light on when job seekers might best send their emails.
Becaus ~24% of emails get opened within the hour of receipt, it only makes sense to pick your times strategically. Buffer.com has reviewed a number of studies on open and click through rates for email marketing. Here are some of Hubspot's findings Buffer reports on:
10pm–6am: This is the dead zone, when hardly any emails get opened.
6am–10am: Consumer-based marketing emails are best sent early in the morning.
10am-noon: Most people are working, and probably won't open your email.
Noon–2pm: News and magazine updates are popular during lunch breaks.
2–3pm: After lunch lots of people buckle down and ignore their inbox.
3–5pm: Property and financial-related offers are best sent in the early afternoon.
5–7pm: Holiday promotions & B2B promotions get opened mostly in the early evening.
7–10pm: Consumer promotions are popular again after dinner.
Picking which of these match most closely the type of email you might be sending would suggest that:
10pm–6am, 10am-noon, 2–3pm, 3–5pm, and 5–7pm are the times to avoid.

6am–10am, Noon–2pm, and 7–10pm would be better times to send your email.
Other studies suggest that Thursday is the best day and Monday morning early is also a good time.
Other relevant findings are:
"For more general emails, open rates, click-through rates and abuse reports were all found to be highest during early mornings and on weekends." MailChimp, however, finds that weekends have low email open rates.

Buffer states that there is contradictory information in the studies, so I recommend you follow the above guidelines generally and keep your ears open for new data as it becomes available.
So, time your emails, but don't hesitate to send another after a week or two if the first one didn't get a response and you want one. Good luck