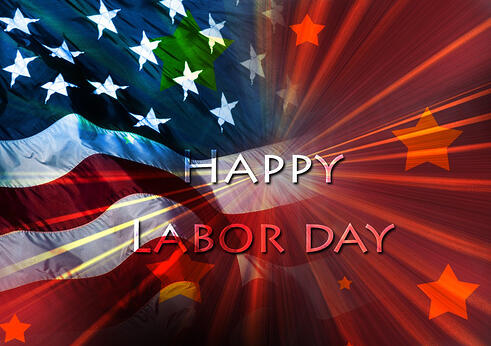 Traffic is less conjested, your favorite TV shows are doing reruns, and you can't count on reaching business people in a timely manner. Yup, it's mid-July and people are on vacation. But Labor Day is just 42 days away, and all that will soon change! The college students will be back, crowding the roads, vacations will be over, and managers will begin seriously looking for new hires to round out their teams. Will you be ready?
July and August are good time to be prepared for the upcoming hiring season (in between boating, going to the beach, and riding horses on a dude ranch!) Hiring is up in many professions, such as software development, and stagnant or down in others, like electrical engineering. But regardless of the jobs forecasts, there are things you can do that will help propel you to a new job.
1. Tune up your LinkedIn profile so that it has the keywords in each section, including headline, that will attract searches. Recruiters are taking advantage of the Big Data that is LI available to them, so you need to be highly competitive here.
2. Bring your profile up to 90%+ completeness. Enhance it with visuals, updates, a Twitter feed, or any other differentiating content, including real time content, that will reinforce your personal brand, your unique promise of value.
3. Grow your LI connections to 400+, join and/or identify 5 groups where the hiring managers for your field and function are present and active, and make a commitment to comment on at least one of them daily.
3. Kick your resume up to the next level. Take a look at resume templates on this site and those of my coleagues for guidance on how to ensure your resume looks professional and attractive, is easily scannable in 6 seconds, contains critical keywords in context, and communicates your brand.
4. Develop and/or add to your target company list. Once you have 50-500+ companies, write two stand-alone approach letters. One will be to your top 15 companies, and you will customize each one to specifically address how you can help the company's situation. The other will be customizable only in company name, address, contact information, and job title sought. Be ready to send the letters out in mid-September to hiring managers of your target companies. Get them ready now. Hire a virtual assistant to execute your direct mail campaign if you need to.
5. Develop your networking plan for when your contacts are back in the office after Labor Day. Do research on which of your contacts work for your target companies. When you get in touch, ask them for 5-10 minutes of their time to ask about company culture.
6. Select your tribe - your closest connections whom you can directly keep abreast of your job search efforts. People love a story and your job search is one! They may, in turn, keep their eyes and ears open for you without your needing to even ask. Leverage LinkedIn features to send out notifications to a select subset of your connections, use email, Twitter or Facebook.
7. Let this be the summer you begin to be more active on LinkedIn, Twitter, Facebook,and/or Pinterest. Decide which social media platform(s) will benefit you most in your industry and function and become more plugged in to where thought leadership is happening and who is leading the discussion. Consider starting a blog on one of the free blogging platforms and write a post once a week.
8. Prepare to connect or re-connect with your professional association(s). They are goldmines of contacts and opportunities to express your own branded thought leadership.
9. If recruiters are going to be a promising avenue for you, identify the ones active in your space and prepare to send them a resume and cover letter in the Fall so you get on their radar. Another way to get in touch with recruiters is to join the groups they're in on LI and ask to connect with them.
10. Sit down and establish a job search schedule to follow. Begin as soon as you can to follow it. If the above steps seem overwhelming, they can seem less so if you have a plan for making progress on each one of them. If you are unemployed, schedule 40 hours/week for these activities. If employed, plan when you are going to free up 12-20 hours to implement these strategies. Will you get up a half hour earlier? Block out afternoons on weekends? Be as specific and disciplined as you can.
(11) You'll notice that I didn't list checking job boards. I'm going to add that as an extra step, but a step you should spend only limited time on. Much of hiring does take place from job boards, but, for the individual, the chances are not very good that you will get a job from there. Checking the job aggregator sites liked indeed.com and simplyhired.com and one or more niche sites in your field/function should be sufficient. And, if you decide to send in materials, be sure to send them in in ASCII format, with the right keywords and customized content for the specific posting.
What i have outlined is a basic plan for being always ready in the job market for your next great opportunity. I know it seems like a lot, but think about what's at stake. +/-$100k in annual salary, the work satisfaction that can make 40+ of your waking weekly hours great or not so good, a path forward that will meet your goals for progressively advancing your career.
When you consider how important the outcome is to your life now and in the future, pursue these and other strategies in a steady, workmanlike manner. You have had some experience with project management, apply those principles to your job search. It is hard to do today's job search. And it does require learning new skills for many. But the payoff is huge. Good luck! Jean