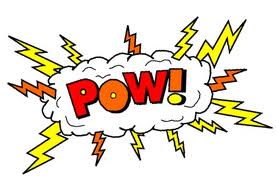 Has anybody told you...
You MUST have a 1-page resume. Not true! The Career Directors International survey of recruiters, HR managers, and career coaches/resume writers shows that most people care more about the quality of the material than the length of the resume.
You MUST not go over two pages. NO, see reason above.
You MUST have a QR code on your resume. NO, so far there is no indication that this practice is catching on in a big way; if you put one on your resume, only some will click through.
A video resume is the way to go. NO, with 25% saying they would not view one and 13% saying they would, don't go out of your way to make one.
You don't need to be on social media. NO, Only 27% of people said they don't or rarely use social media to check out a candidate before deciding to interview them.
So, what should job seekers do in a positive direction?
Get on Facebook!
Get on Twitter!
Create a branded 100% complete LinkedIn Profile! Add apps!
Write a resume of 2-3 pages that has excellent content.
Visually present information so that the resume can be scanned in 1-2 minutes.
Extend your online identity footprint; make your content on other sites support your personal and career brand as expressed on your resume.
Take advantage of online opportunities for visuals: LinkedIn's slide app, Pinterest, youtube, etc.
Get in gear for the new job search with these suggestions!