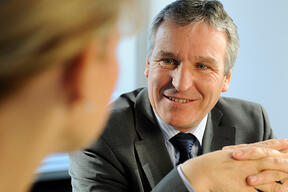 Job search today is bewildering to many. Social media. Job boards. Recruiters. Networking. Should you have your resume out on the Web? Or not? How do you get on recruiters' radar?
Today I'm only going to talk about one piece of the picture: the free sites recruiters visit to source candidates and, therefore, the sites on which you may well want to build out a presence.
1. LinkedIn Groups. Everyone by now knows that LI is a top resource for recruiters. But they may not just be doing keyword searches to pull up candidate profiles. They may also be joining groups where they look for the right kind of candidates. So join prominent groups in your industry and function. Also try to link with recruiters. And grow your network. If you're up for it, become a LION (LinkedIn Open Networker) to exponentially expand your network so that your chances of being found in a recruiter search go up.
2. Twitter. "Rapidly becoming a search engine in its own right," Nick Leigh-Morgan says in his post on "Free Hiring: the secret to $0 cost per hire." Now is the time to think seriously about developing a Twitter profile and starting to tweet on interesting ideas and resources in your field and function. Recruiters ARE searching Twitter for job titles, industries and functions in the hope of turning up interesting candidates. Can you afford NOT to be where they are looking?
3. Jigsaw.com & ZoomInfo.com. Like LinkedIn, these sites allow you to set up your profile with the career brand you want recruiters to see. Recruiters will be sourcing candidates here, so don't pass up this easy way to be found onlilne. Also, being on these sites will improve your searchability. Because recruiters also Google search candidate names, it pays to be on the Web on multiple properties.
4. Blogs. A great way to be more visible to recruiters is to comment on some of the top blogs in your field or function. If you use gmail, use Reader to identify those blogs and interact with them. Also, consider starting one yourself if you are willing to post once or twice a week.
5. Facebook. This one is a little trickier. The melding of personal and professional is sometimes happening and sometimes not. BeKnown, Monster's creature, is making inroads in this area. Another issue is that Facebook is often used by recruiters to rule people out not in. But, all that said, Facebook is HUGE and will assume a larger share of recruiter attention as time goes on. If you think you can maintain a Facebook presence that references your line of work while using it to keep in touch with friends (never veering off into areas you don't want the world to see), then by all means start now.
Of course, if you're not a senior executive and you want to post your profile on job boards, there are dozens where recruiters may be looking. Don't neglect the niche job boards.
But for everyone, take seriously the need to build a presence across most if not all of the five websites above. Just a few years ago, these five sites weren't prime recruiting grounds. Now they are. Just a heads up for savvy job seekers!