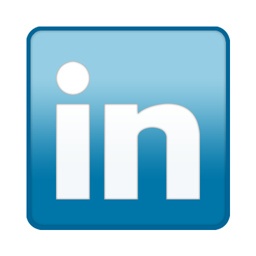 LinkedIn is a wonderful resource for career-minded professionals. Here are three things to know as you use LinkedIn:
Forget the personal website – LI now has the functionality to richly communicate your personal brand, and it is highly searchable by recruiters and hiring managers. Your LinkedIn profile gives you options for branding yourself across the written word, audio, video, photos, PowerPoint presentations and other documents, blogs, links etc. In addition, when someone searches on your name, your LI profile is more likely to come up in the first page of results than your personal website is (in most cases).
Want to find something or somebody on LinkedIn? Leave LI's Search and go out to Google to enter your search term(s) there. LinkedIn is supposed to be improving its Search but it's still hard to find someone in particular if they share a name with other LI members. One of many reasons why you might want to find people on LI is if they work for the company you are interested in. You can identify potential contacts and use the method described elsewhere in this blog to seek out and secure employee referrals – a GREAT way to get a job. I've found LI Search to be helpful, though, when seeking to build a list of companies that meet your criteria.
DO take advantage of LinkedIn Publishing, a great way to showcase your brand and subject matter expertise. It is available as an option when you edit your Profile. More than 40,000 posts are published each week. Quoting Geoffrey Colon: "Publishing is the new job board in terms of getting interested third-party companies who want to business with us to connect – as well as attracting the attention of the highest caliber recruiters."
I know as well as all of you do how hard it is to take time out of a busy professional life to take advantage of these amazing features! It's the short-term vs long-term thing. In this case, leveraging LI's features will, WITHOUT A DOUBT, enhance your career prospects going forward. Good luck to you (and me!) in scheduling time to make this happen.