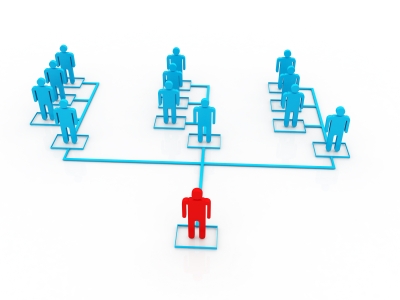 Image courtesy of jscreationszs
Let's get real. In business, the guy with the Ivy League MBA usually gets hired first, for IT management positions. Companies want to hire a graduate of a nationally ranked Business Management program that has been awarded high praise by Business Week or The Economist. However, in today's innovation economy, the MBA has a rival for some management positions: the IT Certified Technologist.
In terms of cost and time efficiencies, IT certifications yield fairly high value for a lower investment of time and money. So, while MBA graduates have spent anywhere between one and three years earning their advanced degree, an IT specialist has had the chance to earn certifications in multiple, specialized fields in a more condensed period of time.
MBA graduates, especially those who come from a top-ranked program, develop business acument through studying finance, marketing, and entrepreneurism. MBA graduates have often studied under the leading professors in their field, endured the rigors of academia, and demonstrated their business savvy through varied internships.
An IT Certified Technologist, on the other hand, has had intense training in technologies that may give a competitive advantage to the employer. With options ranging from Global Information Assurance Certification, Cisco Certified Security Professional Certification, Certified Information Systems Auditor, and CompTIA Security Certification, IT specialists bring a lot to the table.
Not only have IT certifications proven to be valuable indicators of field mastery, they also correlate with wage increases, promotions, and new employment opportunities. In a study of 700 network professionals, conducted by Network World and SolarWinds, over two-thirds of the respondents reported that an IT Certification had earned them a new job. Almost one-third of the Certified Technologists surveyed said that professional certifications earned them promotions and salary increases. The evidence from this study suggests that IT certifications improve the employment prospects and earning potential of IT professionals.
Perhaps it comes down to how critical technical mastery is to increasing profits and driving sales. In the balance, does business acumen trump technical knowledge? It appears that the greater the level of authority, the more critical is the business skill set. Certified Technologists who really "get" how to leverage contemporary and emerging technology to advantage their company have a valuable role to play. If they add business management skills to the mix, they are increasingly competitive for the top jobs.