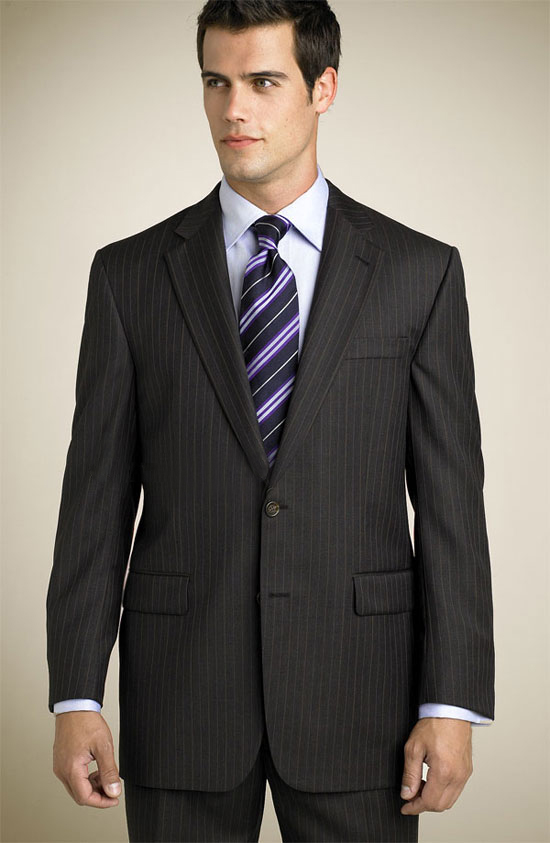 This article was written, in part, by my Gen Y lifestyle resource, Matt.
Fashion trends change, but the essence of style remains same: look your best, look current but not trendy, and wear what looks good on you. Interviewing has its own etiquette. If you are applying for an executive job, you need to be aware of the impact on the interviewer of what you wear.
The stats show that over 80% of a hiring authority's decision is based on you "look and sound!" So, make sure your clothes help you. You definitely don't want your clothes to become the reason you were not selected for further consideration.
Your Clothes Send a Message that the Employer Reads Closely
For Men:
1. Try to look sophisticated and sharp while also dressing conservatively. If you need help, try a personal shopper at one of the higher-end mall stores such as Nordstrom. Avoid anything too flashy or that attracts the wrong kind of attention, such as an attention-grabbing tie.
2. Don't worry too much about accessories or the newest suit trends, but make sure what you wear flatters you.
3. If you already have a good quality, conservative suit, consider buying a few shirts and some ties from a place like Armani or Brooks Brothers to liven up your wardrobe.
4. Avoid bright and flashy colors and stick to darks and solids.
5. Focus on fabric. Nice materials speak to your financial wellbeing as well as to your taste.
6. Wear clothes that have just come back from the cleaners. Alternatively, press and iron your clothing, making sure to iron a crease in your trousers.
7. Shoes should be clean and conservative. Whether you decide on loafers or dress shoes with pointed or round-toes, you want to keep your shoes polished and looking new. Johnston and Murphy is a resource for high-end men's shoes. Zappos carries a full range of styles, and their great customer service reps may be able to give you pointers.
For Women:
1. Consider taking advantage of a personal shopper at the higher end mall stores, such as Nordstrom, to help you pick out a suit to wear to your interviews.
2. Some stores with up-to-date clothing that is conservative enough for an interview are: Talbots, Ann Taylor, Pendleton, and J Crew.
3. Avoid attire you might wear out clubbing as well as shirts that are too tight or necklines that are too low.
4. When looking for shoes, avoid high heels. Zappos offers plenty of shoes that will help you stay comfortable and look classy. The customer service is great too, so take advantage of their advice.
5. Wear suits, pantsuits or jacket and skirt, in a darker color, with a light-colored blouse and conservative jewelry. Go for a knee-length skirt.
Ultimately, the most important thing to remember is to make sure you look well dressed and current in terms of fashion, so that your appearance never becomes an issue and the interviewer can focus on what you say, not on what you wear.
For more detail on what to wear to your interview, click here.