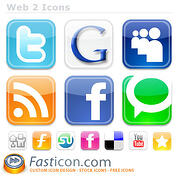 Many things may happen before a recruiter or hiring authority ever sees your resume. These are some: s/he Googles your name, searches for you on LinkedIn, checks Facebook to see what kind of person you are, checks Twitter for evidence of thought leadership.
Then, if you pass those screens, s/he will typically, if hiring for a large company, see an Applicant Tracking System-generated form that has automatically sorted your resume into standard categories (summary, work, experience, education). If at that point you have passed muster, s/he may actually look at your nicely formatted Word resume or the ASCII/Text you submitted.
There are ways to optimize your online identity and resume submissions to improve your chances of being considered for a job. We've talked about some of them earlier in this blog. But what, fundamentally, do you have to do at every stage of your career attract the interest of employers? Show your work results.
Seth Godin has a gift for asking profound questions in a simple way and with few words, an anomoly even in the world of short-form blogs. One of his questions has to do with the answer to "Can I see your body of work?"
He says, "Few people are interested in your resume anymore. Plenty are interested in what you've done." So, how and where can you tell them what you've done, if your resume isn't the first thing they look at?
1. Your own website. Grab a URL from GoDaddy that is your name or your name + your professional identity: JimJames.com or, if that's been taken, JimJames_Agile.com. Build out a simple 5-page blogsite using Typepad or Blogspot. Home page: your headshot and your branded value proposition. A second page with a beautifully formatted branded executive resume. A third page with selected leadership initiatives, project highlights, or success stories. A fourth with Testimonials about your work. A fifth with your blog. (Yes, the more we know about current competitive job markets, the more blogging - or active tweeting - can help you convey your thought leadership.) And PUT YOUR CONTACT INFO ON EVERY PAGE.
2. Put your branded executive resume with Challenge-Action-Results success stories after every position up on Google docs. Then publish it to the Web making it searchable by search engines. Google docs also lets you share Presentations and Spreadsheets to enrich your presentation of your brand.
3. Build out your LinkedIn Profile. Make it 100% complete and then use some of the apps that allow you to showcase further the value you bring to the table. PowerPoint Presentations, videos, your Twitter feed, reading list etc.
Doing these three things will give you a good foundation to build on as you progress in your career. Keep these items current. You can do this by keeping a record of your projects or inititives with their results and periodically uploading it.
Your identity on the Web should be on-brand and on display on as many professional properties as possible. Godin, with his signature cut-to-the-chase communications, says that if you don't have achievements to convey, you perhaps need a different job.
So, celebrate the work that you and your teams do. Let people know about it. Go public. Ensure that the recruiter or hiring manager going through the steps of an online search on your name pre-qualifies you before ever seeing your resume in hard copy!