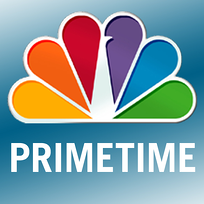 Most people approach the matter of submitting their resume with some trepidation - certainly with the sense that there is some mystery surrounding whether a recruiter or hiring authority will, in the first place, see it at all and, in the second place, act positively on it. And so much rides on whether they do! Success or failure can make the difference between getting an interview or not.
So, what should a resume be these days? Everyone knows times have radically changed in terms of job search and recruiting. Old-fashioned networking is still a good way to get a job. But companies and job seekers alike are finding new opportunities for networking and search on LinkedIn, Facebook, Twitter and other online networks. And the increasing use and sophistication of applicant tracking software (ATS) has put a premium on knowing the keyword rules.
But there are a couple of tests you can run your executive resume through that will give you an idea of whether yours is ready for prime time. The first has to do with whether a human being viewing your resume will be inclined to put it in the Yes pile. The second has to do with whether your resume has a good chance of being retrieved electronically so the recruiter will actually see it.
Test #1 HUMAN EYES
Can the reader figure out your unique selling points in 4 seconds? Since you have ONLY 4 SECONDS to make an impression, is your resume set up to be visually accessible and with critical key content that will motivate the recruiter to contact you?
Test #2 ELECTRONIC RETRIEVAL
Does your resume have the keywords and formatting that will enable it to be retrieved in an electronic search by a hiring authority or recruiter for a specific job?
If you've answered "Yes" to both #1 and #2, read no further. But if you've answered "No" to either, keep reading for 6 quick pointers on effective ways to get your resume to pass both these tests.
HUMAN EYES - 3 POINTERS
1.Customize your resume for each opportunity. State your career brand - your unique promise of value for that specific opportunity - right at the top under your contact information. If you don't know what yours is, look through my earlier posts or contact a Certified Personal Branding Strategist like myself for help.
2. Use the target title (as listed in the ad) somewhere in your profile, and use the core competencies required for the particular job somewhere in your profile, preferably in text or in columns/lists if you have too many. This is important, because when a human being scans your resume, s/he will be looking for a match with their open job.
3. Make your top accomplishments stand out visually. For instance, in the experience section below your job title, select the one stand-out contribution you made when you held that particular job title. Then bold it, box it and/or graph it. And use numbers! Then there will be just 3-5 such statements over your whole career that the eye will have to process. Take advantage of the 4 seconds you get to whet the recruiter's appetite for reading about the other accomplishments for each position in more detail!
ELECTRONIC "EYES" - 3 Pointers
1. Identify the keywords in the ad. They will be the required and desired titles, skills, degrees, training and technologies listed. Try to include them in the text portions of your resume as well as in lists/columns. Newer, more sophisticated ATS systems can identify keywords in context and may drop or give less value to lists.
2. Save your resume in ASCII/text format. This is because the formatting you use in your Word version may not translate well, therefore making your resume very hard to read. To save a Word doc as a .txt file, choose Save As from your drop down menu under File and select "text only" - then clean it up and save.
3. Keep your section headings simple and obvious in your ASCII/text version: Summary, Work Experience, Education. The ATS is geared to look for these. If it doesn't recognize a heading, it may well drop that whole section, deep-sixing your resume's chances.
Although all of the above may sound daunting, make every attempt to render your executive resume both people- and machine-friendly. Swing the odds in your favor!