image credit: blog.recruitalliance.com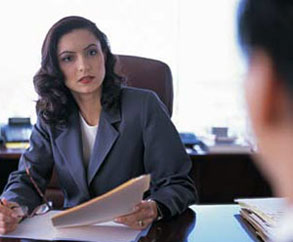 RETAINED RECRUITERS
Curated information for technology executives in transition:
My clients often ask me, "Which are the best retained recruitment firms?"
The top 5 recruitment firms for 2012-13 were:
Boyden
Korn Ferry International
Transearch
Egon Zehnder
N2Growth
Here is a list of the top 20 retained recruitment firms:
http://www.topexecutivesearchfirms.com/category/executive-search-firms/
Find out how to work with retained recruiters here:
A good resource on the Web is the Riley Guide. You can get a good overview of what's involved in dealing with recruiters. You may also be able to find industry-specific, boutique, retained recruitment firms here, such as ones that specialize in IT or healthcare IT, for instance.
Another good site to explore how to work with recruiters is BostonSearchGroup.com.
Fee-based Membership Sites Boasting Special Access to Retained Recruiters and Jobs:
(I am omitting TheLadders.com because of bad press concerning their claims.)
Sites which allow you to search recruiters, usually by location and specialization:
RecruiterRedbook.com (paid)
http://www.recommendedrecruiter.com/Home/ResultList
LinkedIn.com Do an advanced search to identify retained recruiters in your niche who conduct searches for jobs in your geographical area.
Other ways to find recruiters:
Do your own Google search to identify retained recruiters in your industry niche.
Network with the more senior-level members of your network to see who they know or use.
Network within your industry association(s) to identify recruiters who are members.
This quick guide will get you started. But keep in mind, retained recruiters...
Work for the company not you
Are usually interested in you only if you fit an open job profile
Appreciate you referring top people to them to help them in their searches (ones you aren't going for)
Are only one of the 6 Pillars of Job Search and not the one with the highest probability of success
Good luck!