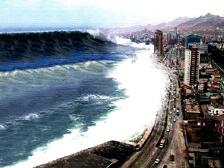 A couple of years ago, I reported that the number of contractors (consultants/self-employed persons) in the workforce was 23-30% of the total workforce. I did a double take recently when I read that Payscale.com predicts that contract workers will be HALF the workforce in 5½ years!
Do you know now which half you will be in? Does it make a difference in terms of what you do now to prepare for this major shift?
The trends we've seen in recent years are only accelerating:
- There is a shift from people working for decades at one company to a highly mobile workforce remaining at one company for < 4 years or working brief contracting stints. The workers of the future need new skills to continually market themselves in a highly competitive, fast changing job market.
- The rapid pace of corporate merger & acquisition activity, restructurings, spin-offs, and, yes, shorter tenures in the executive suite too makes for uncertain futures for workers caught up in the changes.
- Industry's ongoing efforts to automate work and find ever cheaper labor solutions will continue to displace workers and render some jobs obsolete.
Employers are finding that hiring contractors with specialized skills for specific time limited projects and roles helps them be more agile in response to changing global market conditions. This practice also saves the costs of carrying employees with their expensive associated overhead (hiring, training, benefits, etc.). This trend will translate into a strong demand for the right workers, hence the anticipated tsunami of contract workers.

What can today's workers do to come through the tsunami with a promising future whether they are employees or contractors? Here are the 3 things for the career minded executive, manager, or professional to do NOW to stay relevant:
Figure out what your personal brand is: the job or contract you want to be positioned for, your target industry, your target level (senior director, Vice President, CIO etc.), your brand ROI (unique promise of value), your personal goals, values, and attributes – in short, what you bring to the table for your future employer.
The REASON this is more important than ever is that in an independent contracting environment you will be marketing yourself as your own brand. That means differentiating yourself from the competition, promoting your competitive advantage, and establishing your value-added worth in the market. (See more about branding in this blog and here).
Once you have articulated your brand, develop your "proof": those examples of and stories about how you do what you do best for the organization. They are the currency of your brand and demonstrate in a concrete way how you bring and add value to projects. The best way to so this is to follow the C-A-R formula: Challenge (or Situation) – Actions – Results.
The REASON to develop these stories is that they will convey better than any summary, statement, or statistic how you do what you do and why it's helped the organizations you've worked for. You will be making it easy for the employer to grasp why you should be hired for a contract or a job. Stories become a way for people to share information about you. They are memorable and usually have a human, personal, or emotional element. Look for a coming blog post here giving an excellent example of how this works in practice.
Then start pursuing the practices that will ideally become a way of life throughout your career: actively expressing your brand. Do this in your resume and your LinkedIn profile. Develop a presence on the Internet more broadly: social media, blogs, your own website, etc. Promote your brand internally to your company. And continue to network in person and online.
The REASON this is important is that employers seeking contract workers will be scouring the Internet, asking their employees about referrals, and networking to uncover good candidates. That's what you would do if you were going to hire a lawyer, a solar energy
installer, or a home health care nurse. With so much competition you have to stand out (see #s 1 & 2 above ). You can't afford to be invisible in the work world of the future.
Although preparing in this way now for your future employment may seem daunting, there are plenty of career and branding professionals, blog posts, and websites to help you with each one of these activities. It will pay off for you not just in terms of getting a contract or job or securing a higher compensation but in terms of long-term work satisfaction and excellent work prospects.