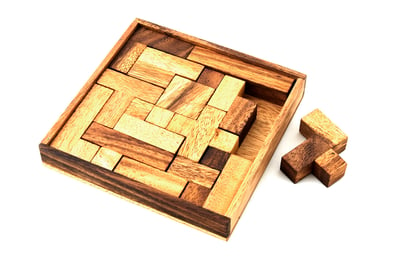 Read through your current resume with an objective eye - what story does it tell? Here are some of the stories I've seen in people's resumes:


- I had a lot of authority in my jobs before 2005 but since then not so much

- I stuck with one job for 10 years back in the '90s but have had really short 1-2 year stints since 2005

- I have a ton of technical skills and am a real hands-on techie (Problem is that resume is meant to apply to Project Manager, Program Manager, Director/Sr. Director of IT, VP of IT, even CIO jobs)

- I've got titles all over the map and am not clear on which one I'm seeking next

- I've got a ton of numbers showing 20 quantitative achievements in my jobs

- I've got odd titles that are not industry standard and I'm not sure how they translate to other companies

These are just a few of the stories I see constantly in people's resumes. And there is a problem with every single one of them. The problem is that the recruiter isn't interested in these stories and may well be put off by them.

If one of these is the story your resume tells, don't despair! These stories and others can all be rewritten to construct a story that will appeal to a recruiter for your target job.

What kind of stories will a recruiter be looking for? It depends on the target job, but may go something like this:

- I've got the title(s) and skills you (the recruiter) lists in the job ad and am supremely qualified for the job

- In every job, I've had one overriding achievement showing what I contributed to the company at the macro level

- I'm a consistent high achiever and you can count on that continuing in my next job

- I am differentiated from the competition by [this will vary by person and is part of their brand]. Here are a few sample differentiators: Ability to turn around under-performing groups/companies; Ability to drive organizational, technological, and/or culture change; High level specialized certifications; MBA or coursework at leading business and computer science schools; A specialty in entrepreneurial situations; The list could go on and on and the differentiator is as unique as you are

- I have a passion for [name your passion] and, by exercising it in my job, I was able to produce [fill in] results in every role

- I thrive in high pressure, deadline-driven environment and love the hard challenges

- I uniquely cross boundaries between technology and business strategy to make IT a strategic business partner and profit center

This is just a sampling of possible stories that would appeal to a recruiter depending on the job. And you will need to be sensitive to the specific kinds of stories desired for the specific job.

This process of developing your story may seem foreign to you and your stories difficult to figure out. If so, don't hesitate to call on a professional resume writer who understands strategy in resume writing and can help you identify your story, the one that will appeal to a recruiter for your target job.

Good luck and let me know how it goes in converting your resume story to a recruiter-attracting one!