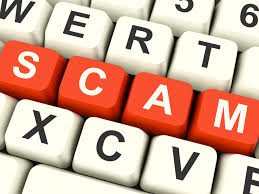 Whether you are using the services of an outplacement agency as part of your severance deal or whether you are contracting with a service directly, the watchword is "Be a Savvy Consumer." There are lots and lots of ways to waste your time, money, and optimism.
It's natural to want easy access to jobs and recruiters.There are hundreds of thousands of services offering you just that. But in my 23 years in the industry and as a close observer of trends in hiring and job search, I have seen too many people go to one of these providers with high hopes only to experience disappointment.
"Ask the Headhunter" owner, Nick Corcordilos, a gimlet-eyed observer of career-related practices, has written a post with information job seekers woiuld benefit from knowing. The post is titled: Career Scams Updates: "The Ladders, LinkedIn, Lee Hecht Harrison and More..." Here are some take-aways from Nick's article and the comments from readers.
- The Ladders, whose brand used to promise access to exclusive 6-figure jobs, has settled a class-action suit brought by job seekers who found those promises to be empty and their money wasted. The company has now drawn back from those original promises under pressure from disllusioned users. The Ladders no longer offers resume critiques and resume writing services or guarantees jobs for people in exchange for thousands of dollars.
- He reports that LinkedIn has been scamming users out of their contact lists. The company paid $13M to settle that class action suit. He considers LI just another cheap job board. He cites 10% as the percentage of job seekers who get hired through a job board. I've seen higher numbers, but his main point is a good one: conduct a smart job search (see my other blog posts) and limit job board activity to a small percentage of your time spent job searching.
- Commenters raised questions about whether the big outplacement agencies really provide value and warn people not to be taken in by high pressures sales tactics preying on job seekers' vulnerabilities. Some job seekers have valued the groups and desk provided by outplacement agencies. Nick notes that job seeker groups are free in many cities. Nick opined that the raison d'etre for outplacement firms is to provide the job seekers' former company with protection against lawsuits.
- My colleague Debra Feldman made an insightful comment about how some firms' tactics are typical of those seen in the weight loss industry: scare tactics, selling info that is free elsewhere, promising unrealistic results etc.
With all this in mind, I do recommend that job seekers take advantage of the tremendous potential value offered by top flight resume services. You do indeed pay for services. But resume consultants who are truly masters of their craft can make a huge difference in their clients' and their families' lives both short and long term.
Some of these benefits can be: faster time-to-land, ability to get a bigger job with a higher salary (upon which future raises are based!), relief from the stress on families caused by unemployment, and a new sense of the job seeker's value in the market, unique brand, and awesome contributions. All of these payoffs multiply to improve self-esteem and the ability to project a solid sense of self-worth at work, leading to faster promotions etc.
IMHO, when you consider hiring a resume service, ask how many of all the services that are listed do you really need. Some of the services, like email blasts or job board postings, may be a waste of your time, money, and hope and may even be a bad move strategically.
I prefer to offer "just what you need and no more" and charge accordingly. What you really need is: a branded executive resume, LinkedIn profile, and ROI cover letter. I include my eGuides on how to conduct a smart, effiicient job search. These eGuides provide guidance on how to use executive recruiters, how to build online ID, the steps in a strategic job search, and how to use social media and LinkedIn in job search. Other providers have different opinions on what job seekers need, but this approach works well for my clients.
The goal for the job seeker is to be able to enter the market with top flight marketing communications that sell their value and job search strategies that open doors. So, avoid the easy promises! Design your 2015-2016 communications and job search to get a great job for good money fast!